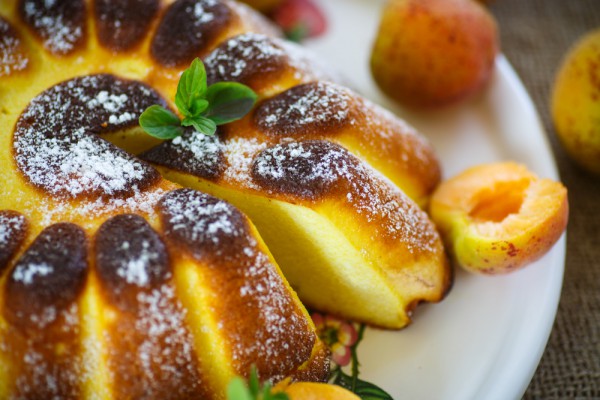 Cheese to prepare the manna should not be too wet (in this case, it will need to overcome), but not dry.
Ingredients
semolina: 1.5 cups
flour: 2 tbsp
sugar: 1 Cup
eggs: 2 pieces
yogurt: 250 ml
curd 5%: 150 g
butter: 70 g
soda or baking powder: 1 or 2 tsp
Cooking time: 90 min | servings: 8 servings
1. The softened butter vzbit with sugar. Add eggs, beat well.
2. Add to the mixture the yogurt and cottage cheese, beat until a homogeneous mass.
3. Then add the semolina and the flour, sifted with soda, again beat well. Leave for half an hour so that the dough is all puffy.
4. Put the dough in a greased form and bake at 175 for about 30 minutes. Readiness check with a toothpick.
5. Before serving, allow to cool and sprinkle with sifted powdered sugar.