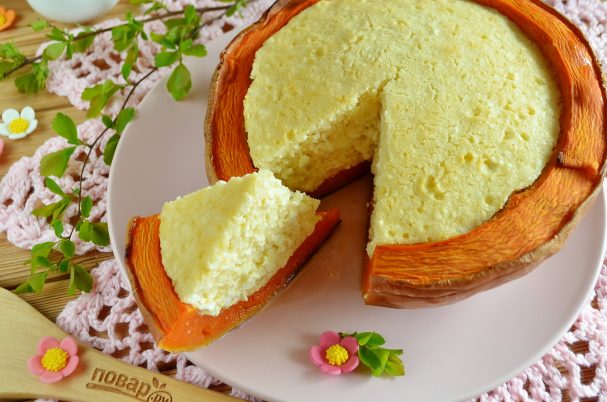 Very convenient and tasty and useful recipe. Here there is a delicate curd with lemon zest and fragrant pumpkin! It is the dessert platter and tasty snacks.
Description of preparation:
Please note that my pumpkin is not very thick, so hours on baking was enough. If the thickness of your pumpkin more, increase cooking time by 30 minutes. So the pumpkin doesn't burn on top, cover it with foil. See how to cook cottage cheese casserole in a pumpkin, and indulge loved ones with this dish.
Ingredients:
Pumpkin — 1 Kg (approximately)
Cottage Cheese — 500 Grams
Egg — 2 Pieces
Sugar — 6 Tbsp. spoons
Lemon — 0,5 Pieces
Semolina — 2-3 tbsp. spoons
Servings: 6
Order in the Platypus, beginners profitable!
How to prepare "baked cottage Cheese pudding in a pumpkin"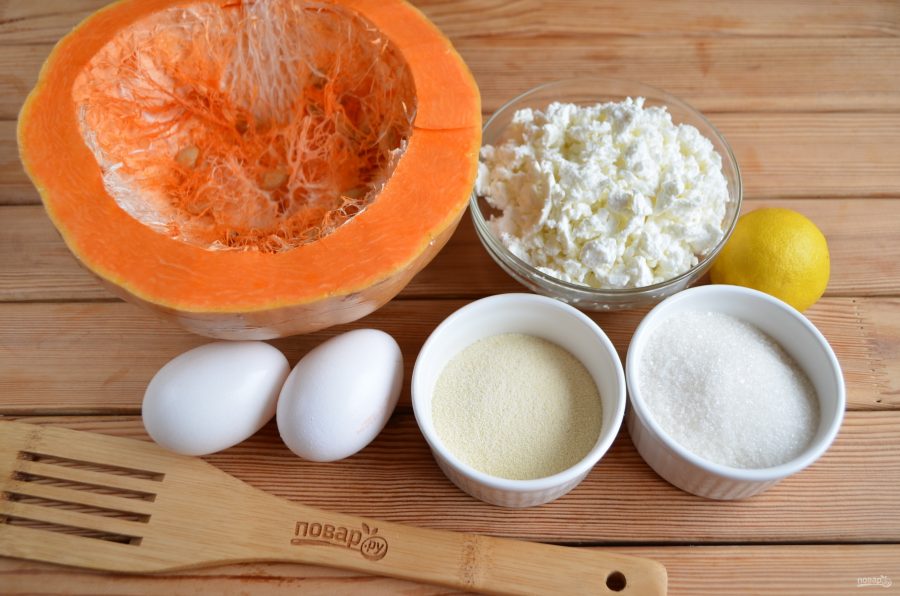 Prepare a large half gourd and other products. Let's get started!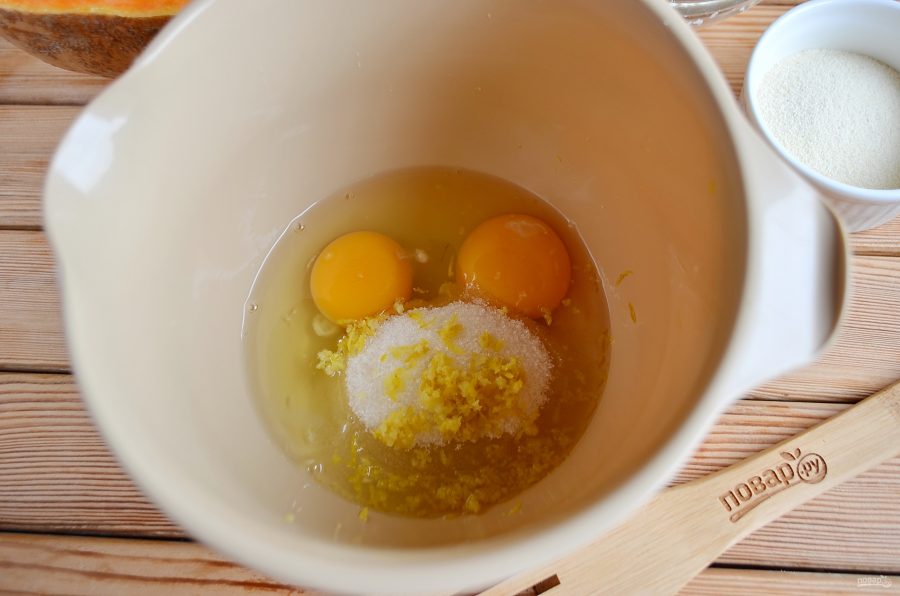 Take high convenient container for whisking and mixing. Connect the eggs with the sugar and zest of half a lemon. Education beat until lush light foam.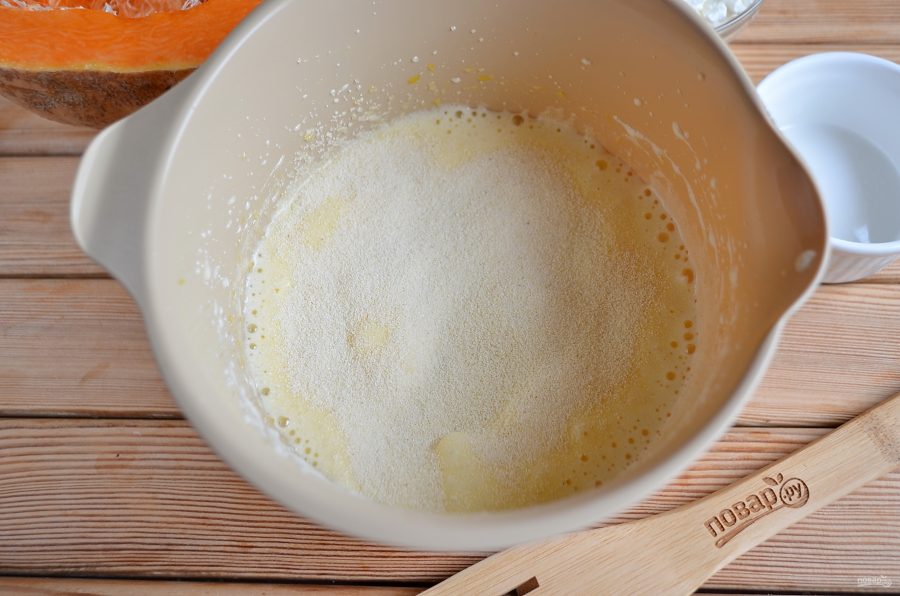 Stir in the semolina, stir.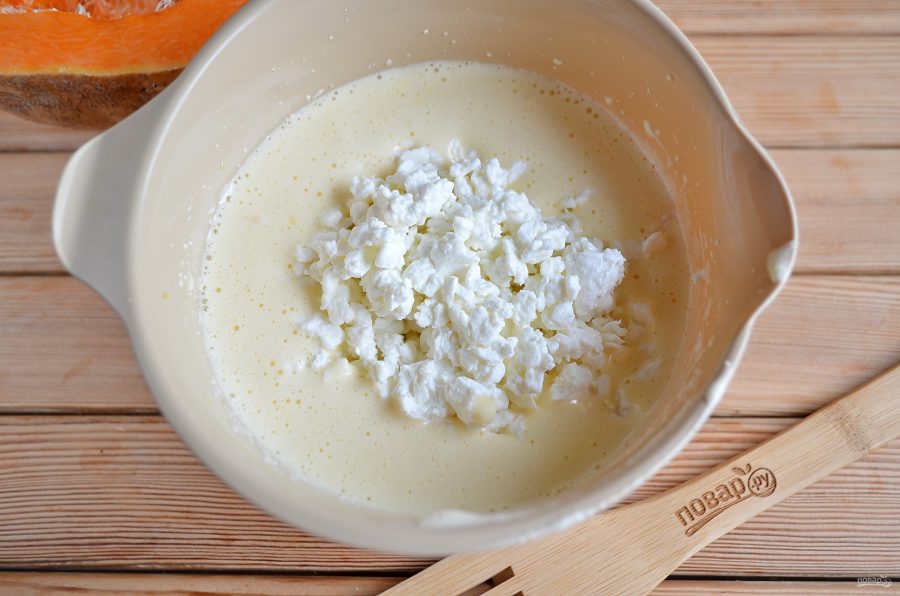 Add the cheese, again with a mixer mix the ingredients until smooth.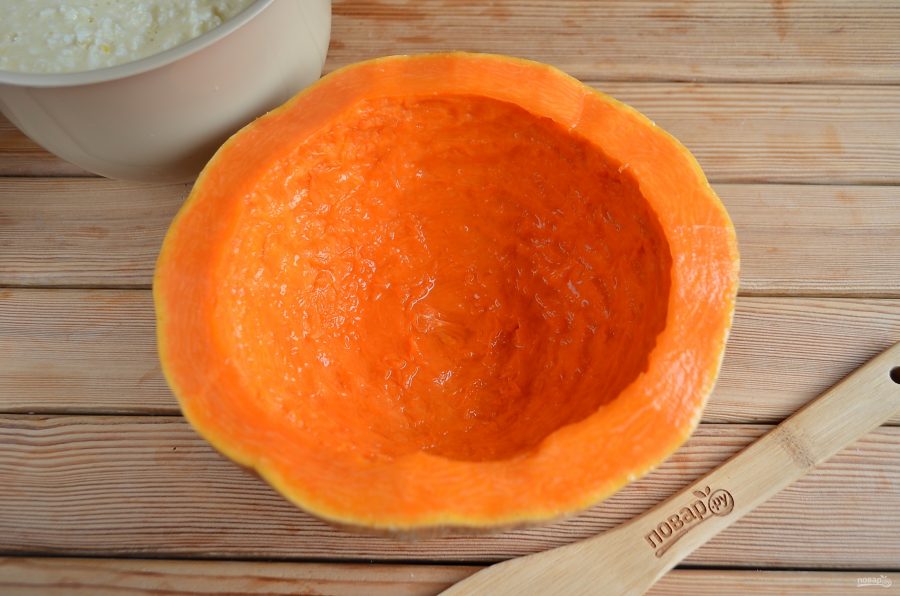 Prepare the pumpkin: remove with a teaspoon of the inner fibrous region. Sprinkle with lemon juice.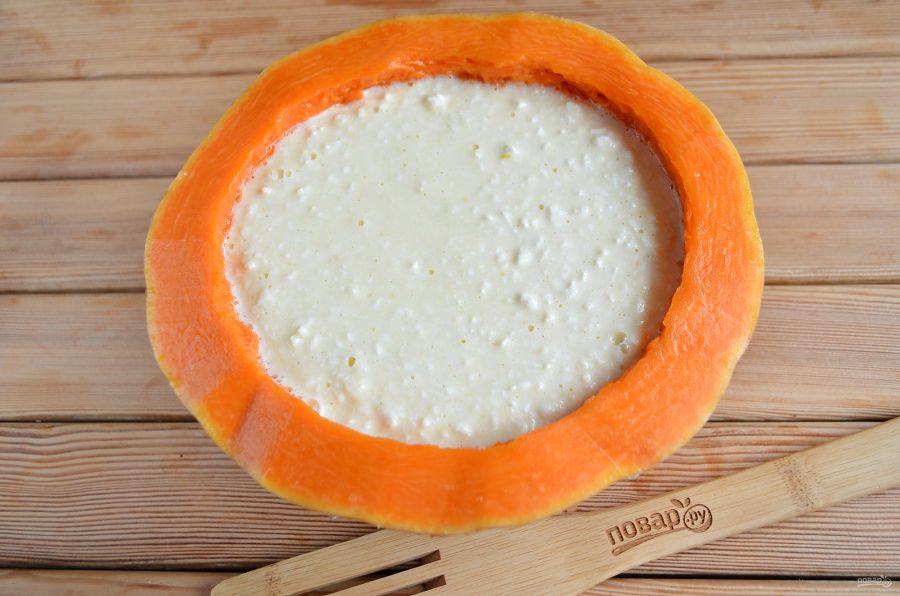 Pour the cottage cheese in a pumpkin. Put in refractory form and put in the oven for 1 hour, the temperature — 180 degrees.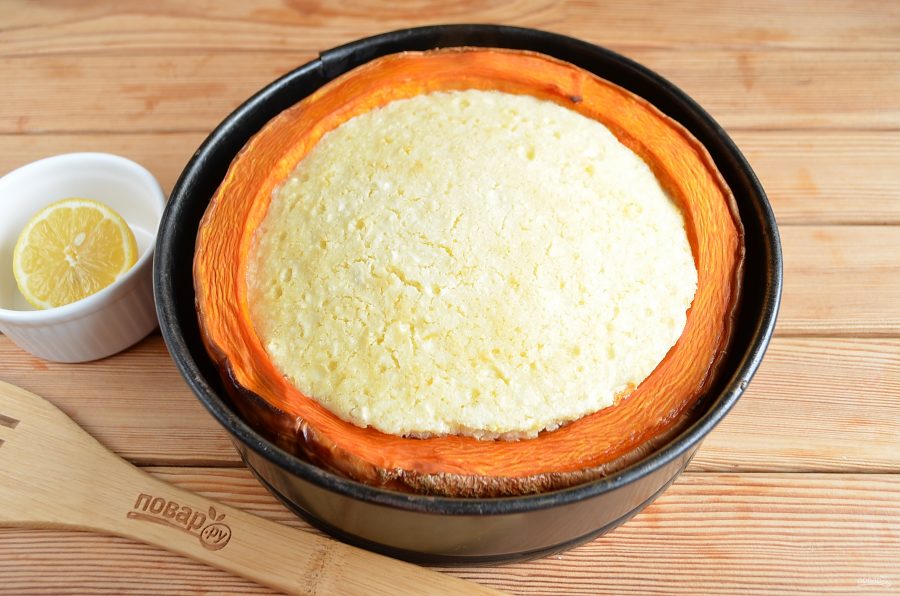 Casserole is ready! Allow to cool slightly and serve. Nice!