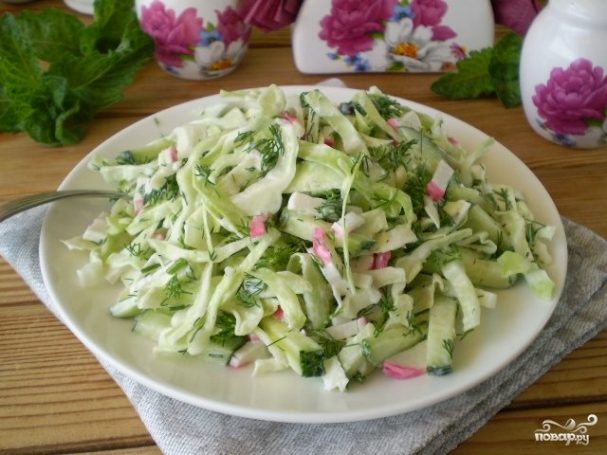 Try to cook cabbage salad with the addition of crab sticks and cucumber.
Description of preparation:
Nice combination of food, light and fresh taste. Salad is not stored, preparing to the table.
Ingredients:
Cabbage, cabbage — 1/2 Pieces (small)
Crab sticks — 80 Gram
Cucumber — 1 Piece
Dill — 1 Bunch
Salt — to taste
Mayonnaise — to taste
Servings: 3-4
How to cook "Cabbage salad with crab sticks"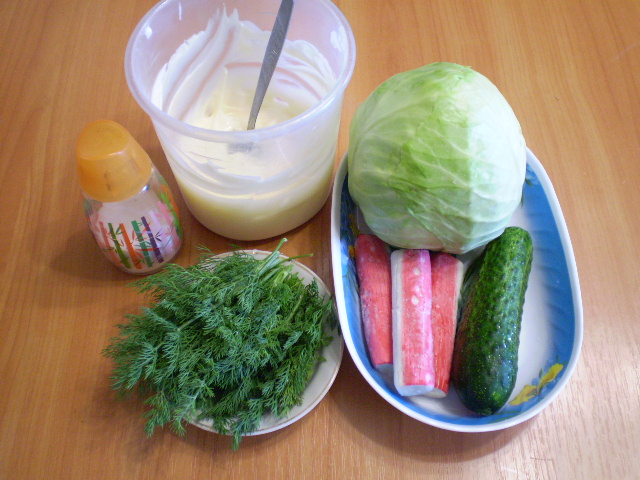 1. Prepare foods for salad. Vegetables and herbs to wash.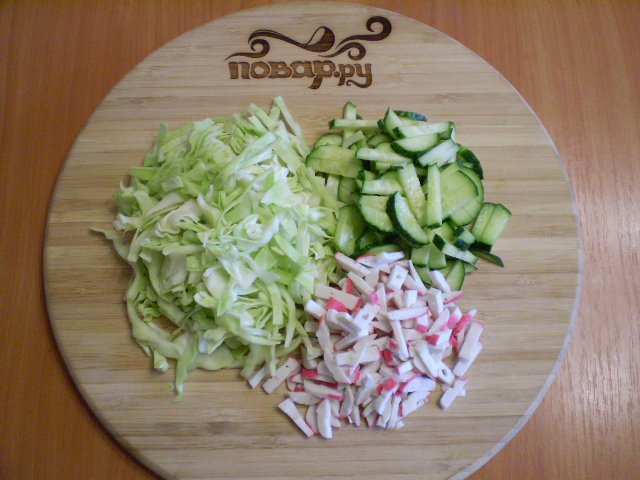 2. Finely shred the cabbage, cut into sticks and cucumber sticks.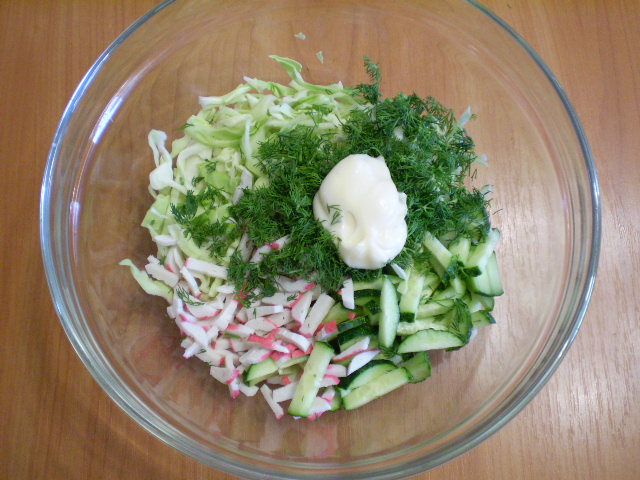 3. Fold products in a salad bowl. Add salt and dill. Season with mayonnaise.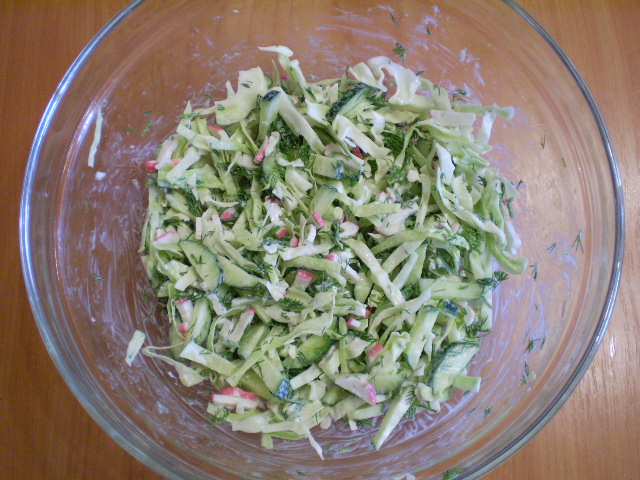 4. Stir and serve into serving bowls. Nice!