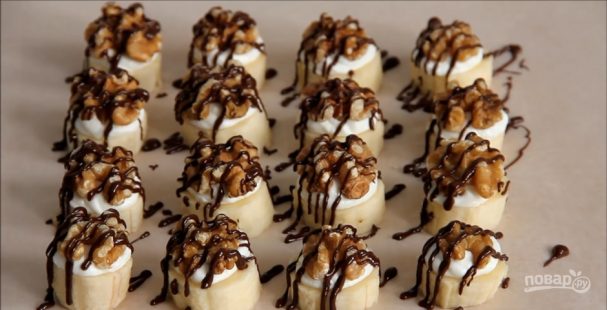 Lately I love to pamper my babies homemade desserts. Almost completely abandoned the purchase of sweets. Suggest to learn how to make banana candy "Home".
Description of preparation:
It's very simple, but no less delicious! Well, where you are in the store you will find fresh fruit with cottage cheese, chocolate and nuts as candy? Only the house can make such a sweetness, Yes, and for the benefit of the child's body! Try necessary.
Ingredients:
Banana — 1 Piece
Curd — 200 Grams
Chocolate — 50 Grams
Walnuts — 5-8 Pieces
Servings: 4
How to make "Banana candy "Home","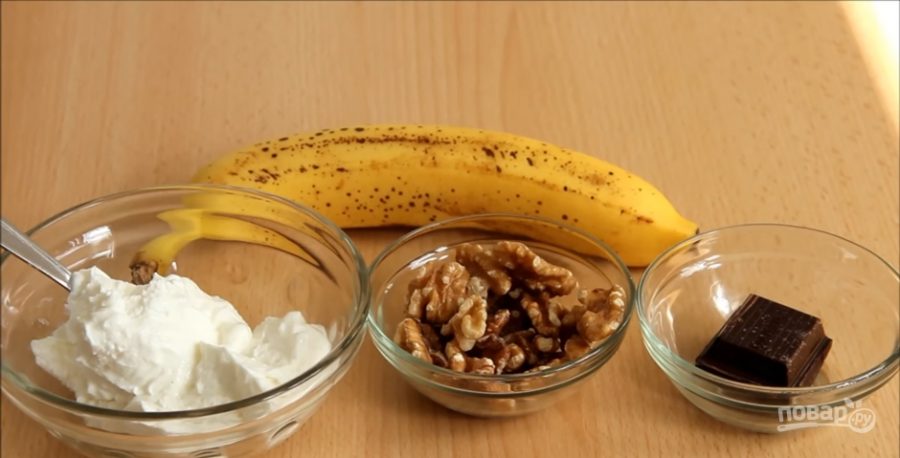 Prepare all the ingredients.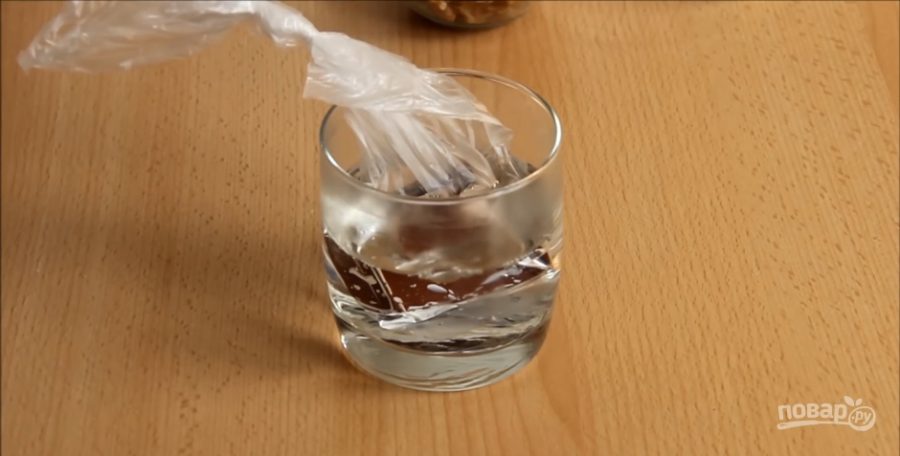 Melt the chocolate, place it in a bag, pour hot water, but not boiling water. Leave the chocolate in the glass for 7-10 minutes.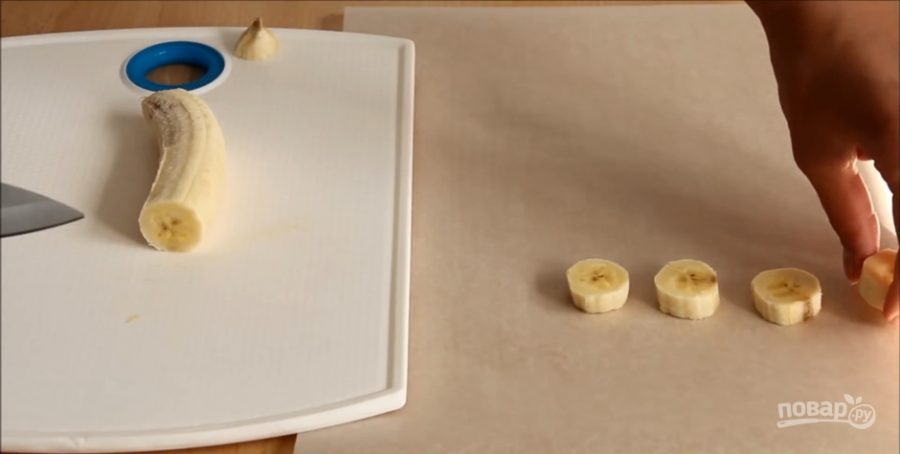 While melting the chocolate, banana peel, cut into washers and lay on the parchment.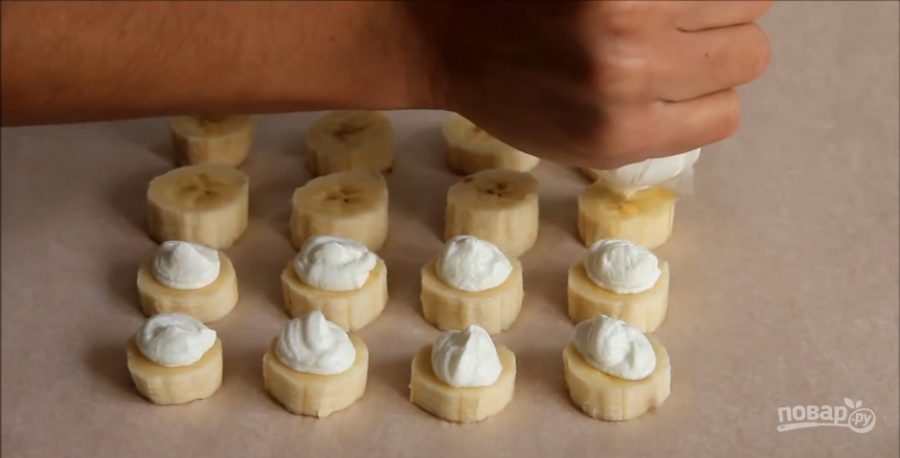 Using a pastry sleeve or a tight package with a hole in the corner squeeze cheese cream on each banana šajbočka.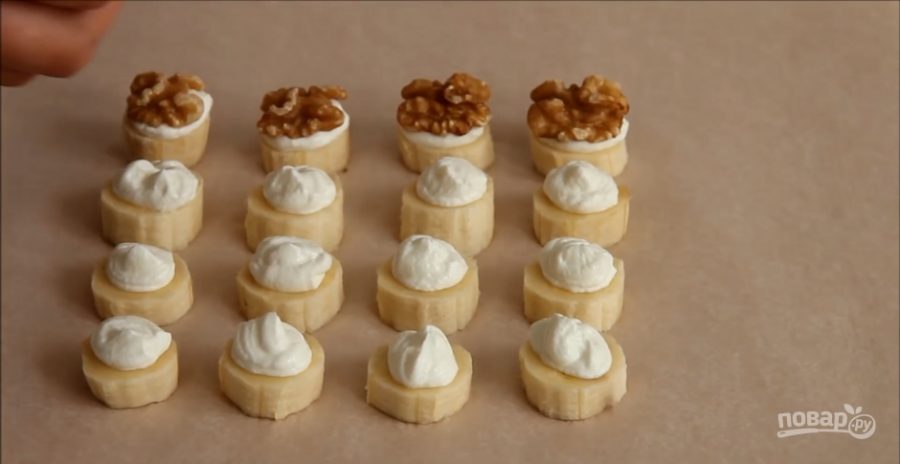 On top of the cheese lay out a piece of walnut.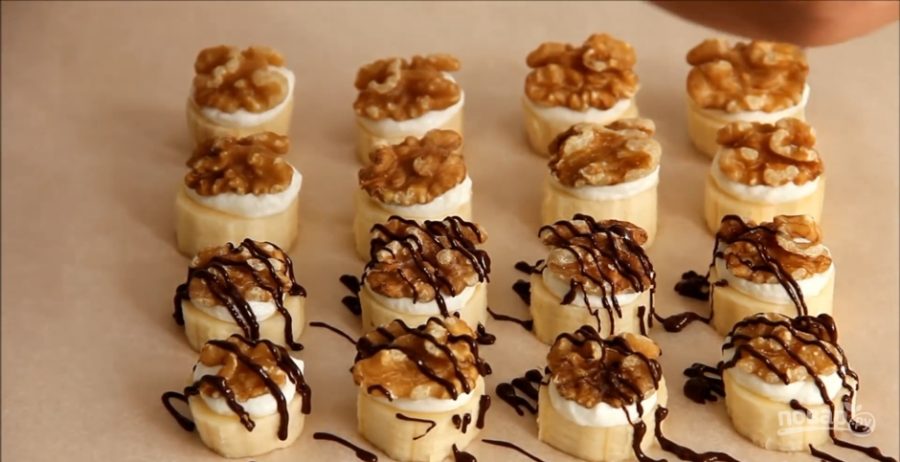 When the chocolate has completely melted, pierce the package a small hole and carefully pour candy chocolate.