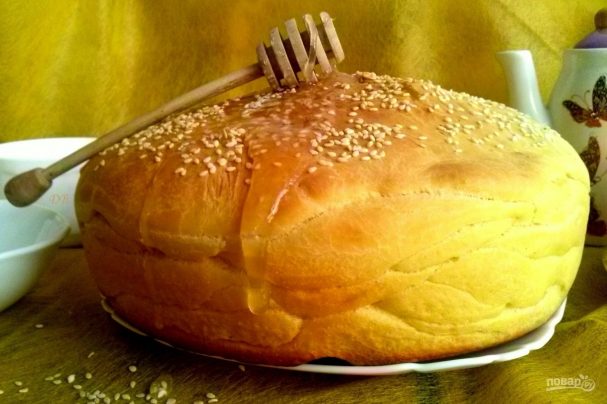 Soft, fluffy bread. Here's a she, Arabic bread, Bint Al sahn (literally Daughter of Taraki). Served with main dishes, as bread, or dairy drinks. Come on in, help yourself!
Description of preparation:
Here is a simple recipe how to cook Arabic cake. She baked the layers-tortillas, the top sprinkled with sesame seeds. Ready Bint Al sahn is smeared with melted butter and served with honey. Usually it is eaten without cutting, breaking off or pinching off pieces and dipping in honey, which is put in a silver platter, sometimes even on top of the cakes. Try this wonderful baked goods.
Ingredients:
Flour — 450 Grams (+50 grams "podpis" cakes)
Dry yeast — 1 teaspoon
Water — 150 Ml
Sugar — 1 Tbsp. spoon
Eggs — 3 Pieces
Butter — 150 Grams (75 g in the dough; 75 g for grease)
Vegetable oil — 2 tbsp. spoon
Sesame Seeds — 1 Tbsp. spoon
Salt — 1 teaspoon
Honey — 2 Tbsp. spoon (feed)
Servings: 8
How to make "Arabic bread"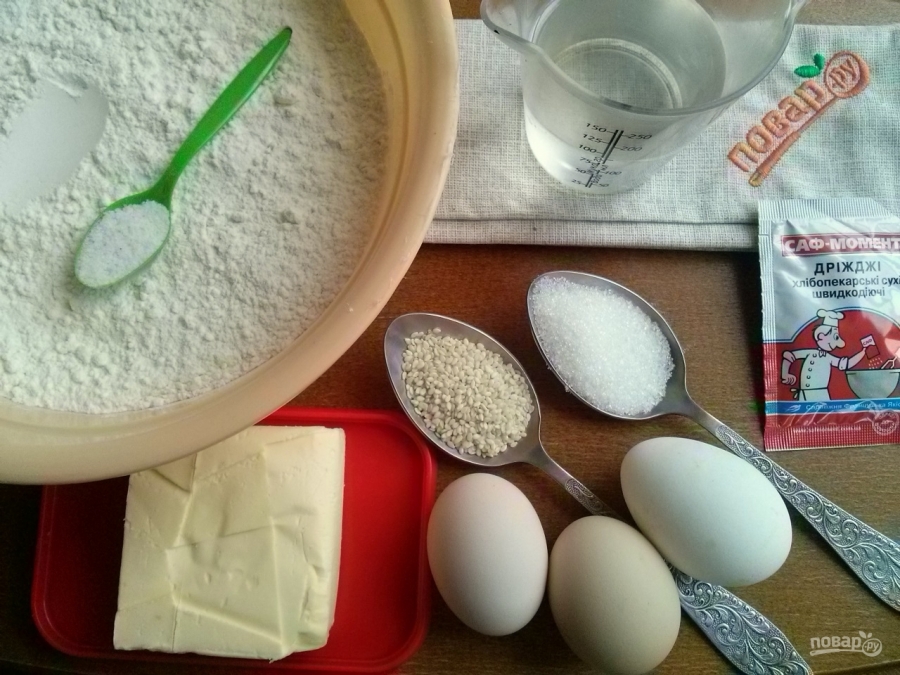 Prepare the necessary ingredients.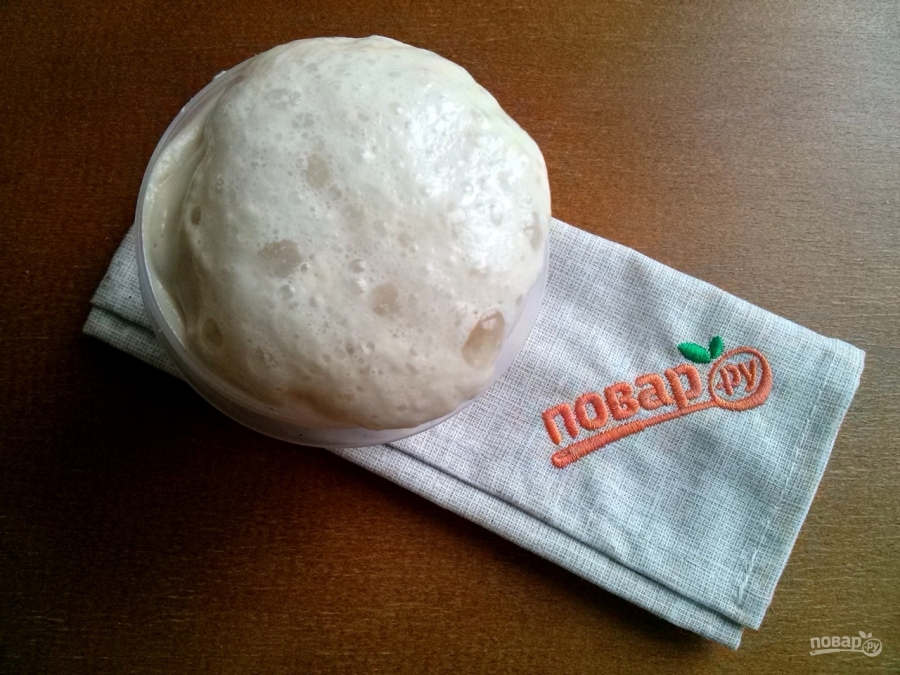 Yeast, sugar and 1 tbsp flour, dissolve in warm water. Leave in a warm place for 10 minutes to activate the yeast before the advent of foam caps.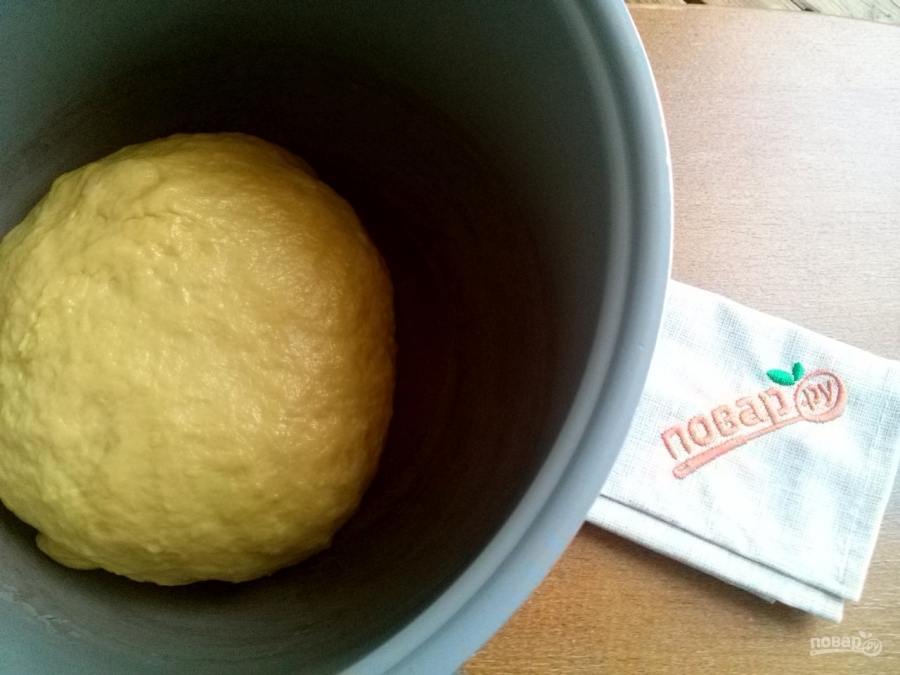 In flour make a well, pour in yeast mixture and eggs, whipped with a fork. Mix, add 75 g of softened butter. Grease hands with oil and knead the dough for 10 minutes. Place it in a bowl greased with vegetable oil and cover. Put the dough in a warm place for 1-1,5 hours to rise.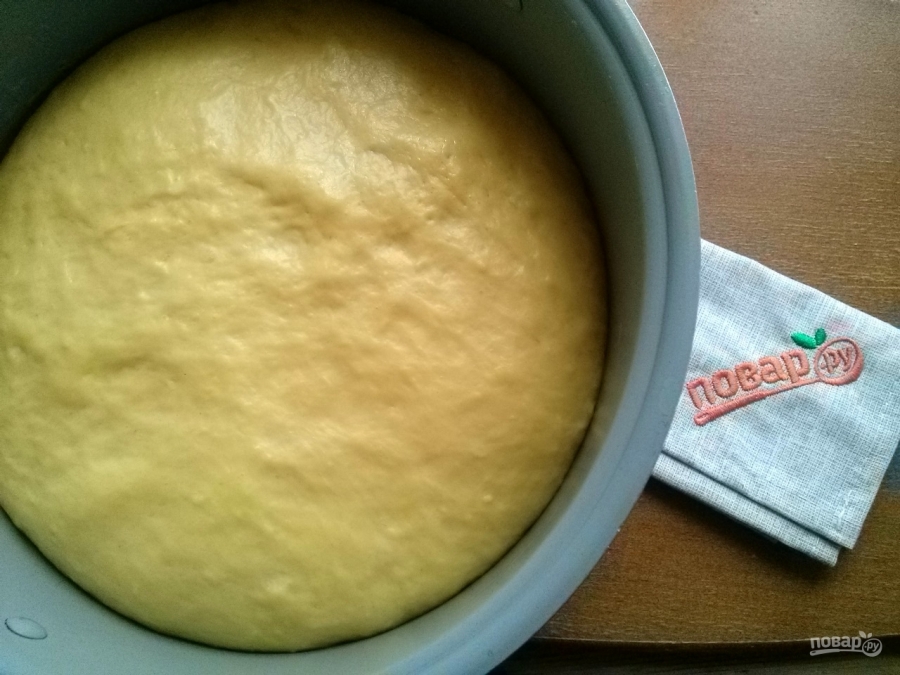 The dough to rise 1 hour.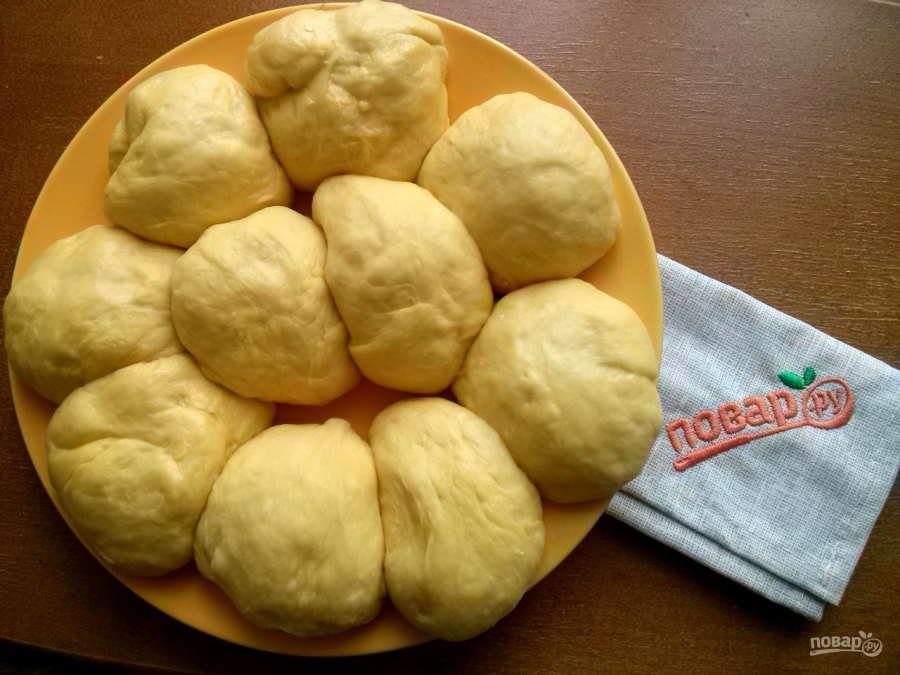 Divide the dough into 10 pieces.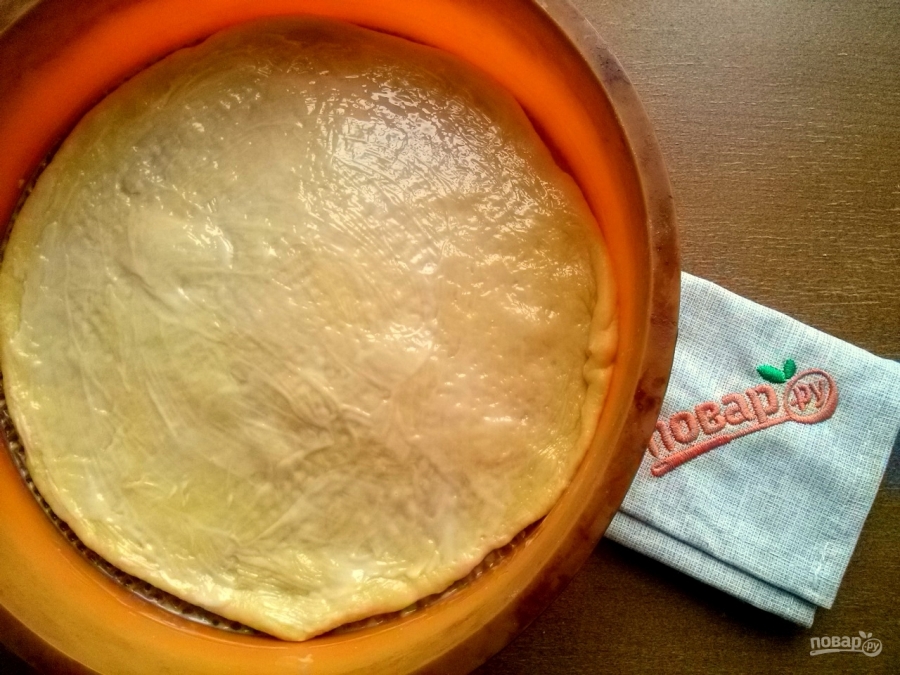 The working surface of the flour. Each part roll out/stretch into a thin cake and brush with melted butter. Lay tortillas in shape with a diameter of about 24 cm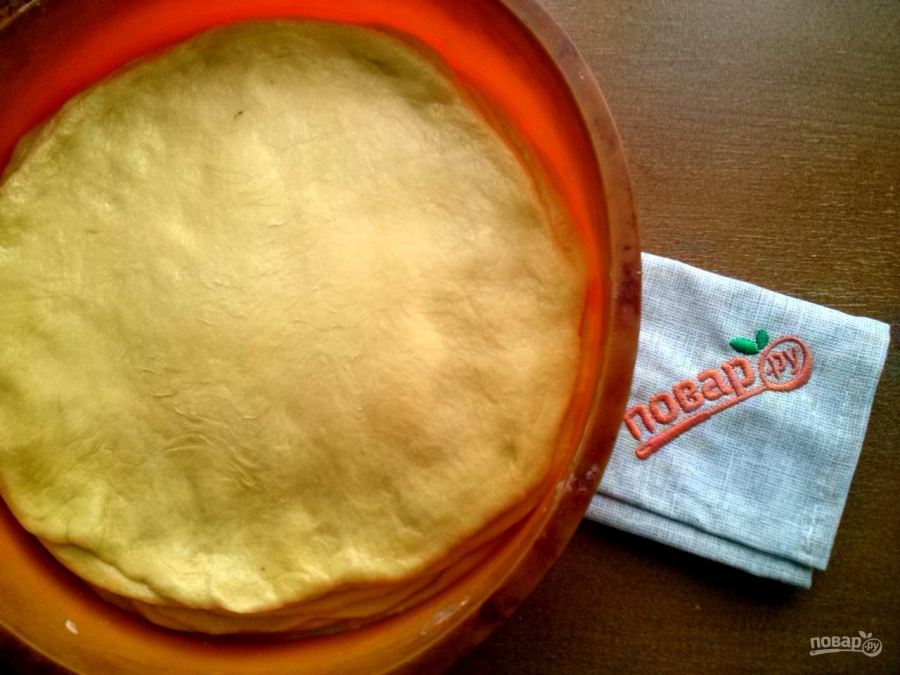 Cover the form with cling film and put in a warm place for 30 minutes.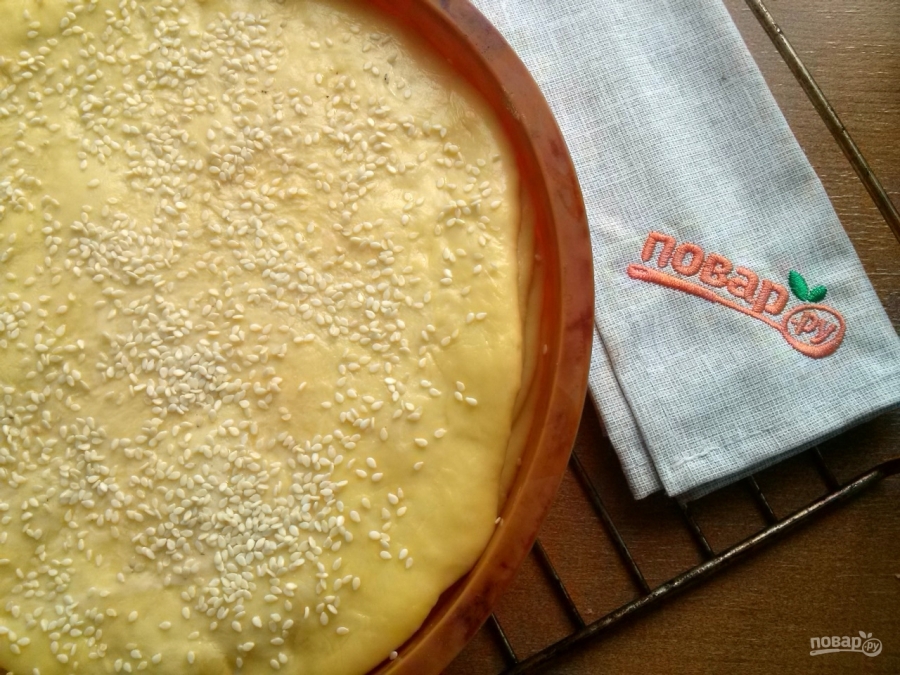 Preheat the oven to 180°C. optionally, sprinkle top of tortillas with sesame seeds and bake for 35-40 minutes until Golden brown.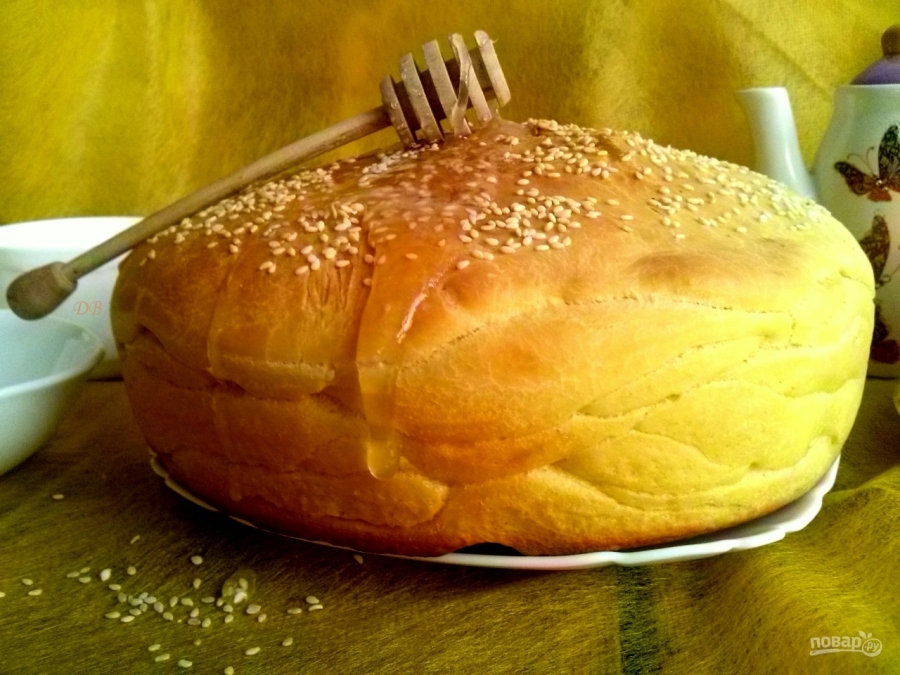 Ready Arabic cake pour melted butter, cool and serve first courses. Or cool and pour the liquid honey and serve with dairy products. Bon appetit!