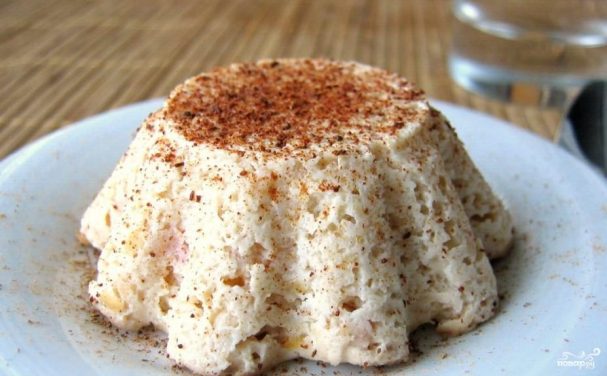 Apple souffle is a great dessert Apple and cottage cheese, which can decorate any tea party. Apple souffle is prepared fairly quickly. The prepared soufflé will not take a lot of effort and Finance. Go for it!
Description of preparation:
Apple soufflé is cooked for 20-30 minutes. It can be served both warm and cold. The difference, as for me, no! All options are delicious! By the way, this souffle is not only delicious, but also easy and useful. One thing is 86 calories. Not bad, right? I wish good appetite and vigorous health!
Ingredients:
Cottage Cheese 9% — 200 G
Apple — 1 Piece (large, ripe, sweet)
Egg — 1 Piece
Servings: 3-4
How to make "Apple souffle"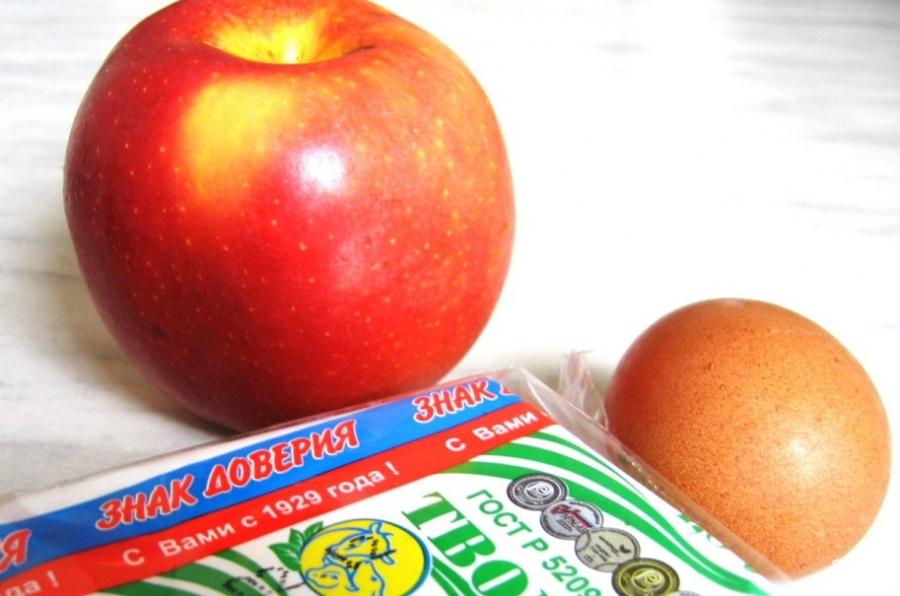 To make Apple cider soufflé will prepare the necessary ingredients – cheese (not grainy), one big Apple and one egg.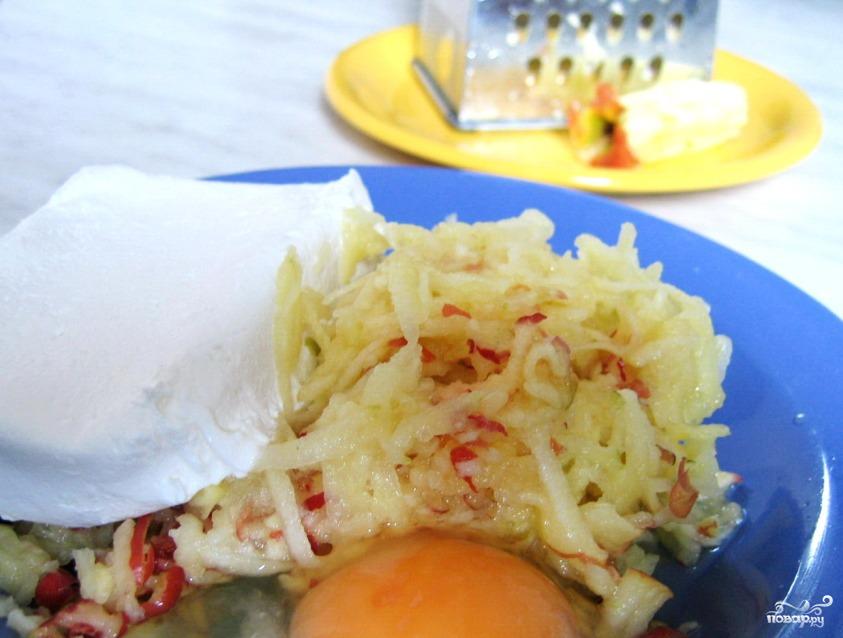 Apple peel (if store-bought, and not his own), RUB on a medium grater and add to it the cheese and egg.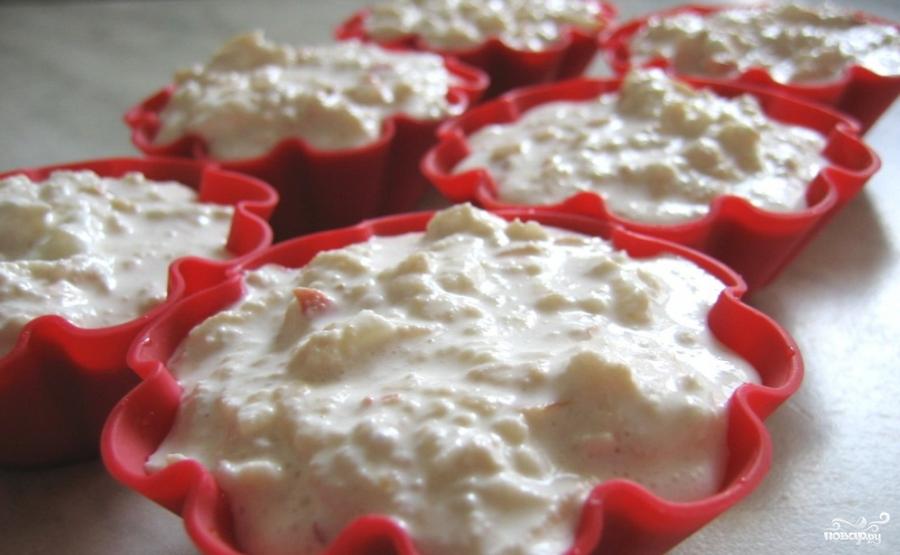 Mix all ingredients with a fork. It may turn out watery, but don't worry – so be it! Then spread them over the cups to the top (the dough is not understood).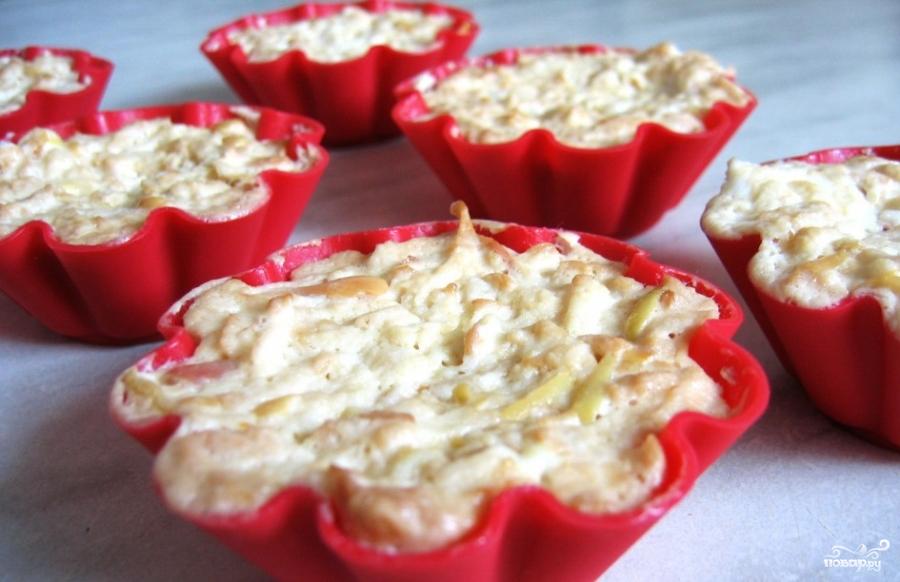 Souffle in the forms, bake in microwave for 5 minutes. Then check if the finger is still bothering curd, then you need to bake a few more minutes.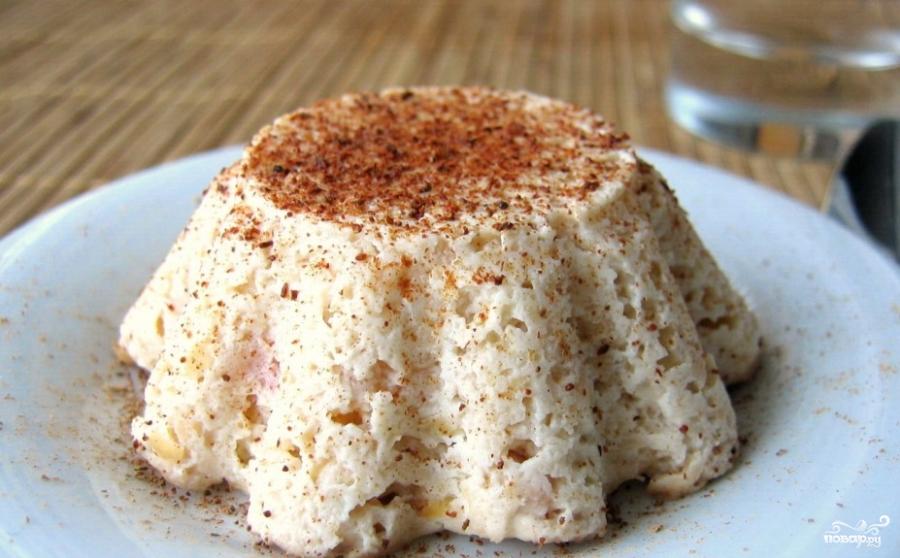 Apple soufflé served on a plate, sprinkle it with cinnamon. Keep souffle in the refrigerator for two days.