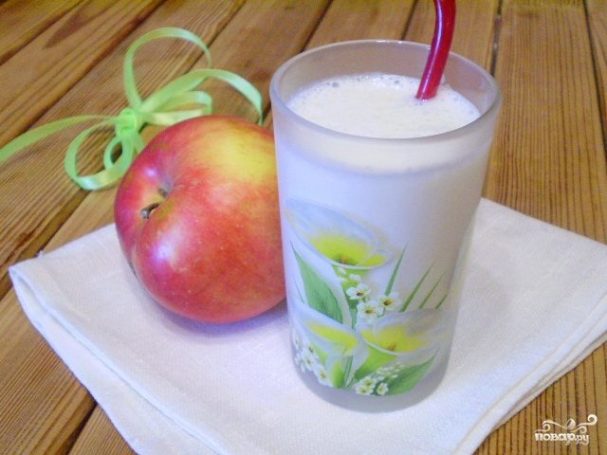 I propose to begin the day with a wonderful and healthy drink – Apple smoothies. He will establish the work of your stomach and intestine due to the sour-milk bacteria and Apple tissue.
Description of the preparation:
Apple smoothie ready in a matter of minutes using a blender. Put in a blender with slices of Apple, add kefir, if you wish, sweeten with honey or sugar and whisk.
Ingredients:
Yogurt — 170 Ml
Apple sweet — 1 Piece
Sugar or natural honey — 1 teaspoon
Number of servings: 1-2
How to make "Smoothies Apple"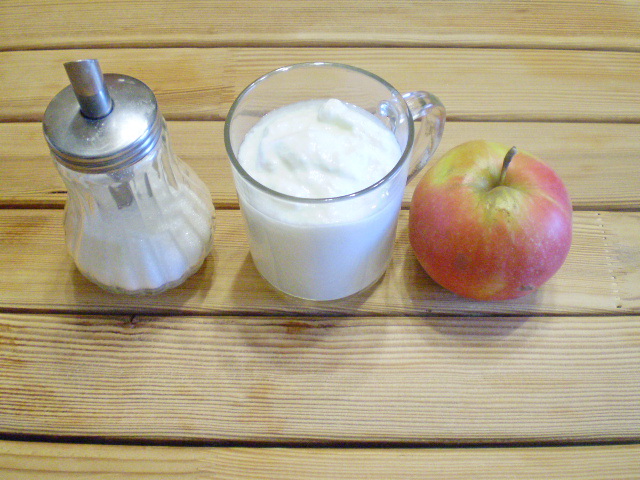 1. Prepare the products. Kefir I have a home, natural fermentation. Apple sweet and juicy.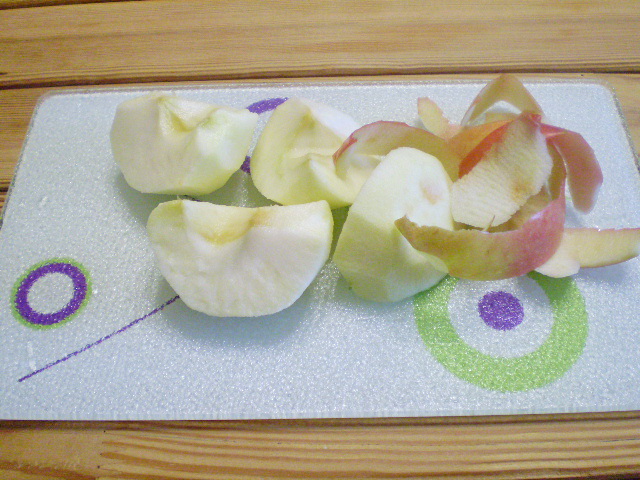 2. Clean the Apple peel, remove the core.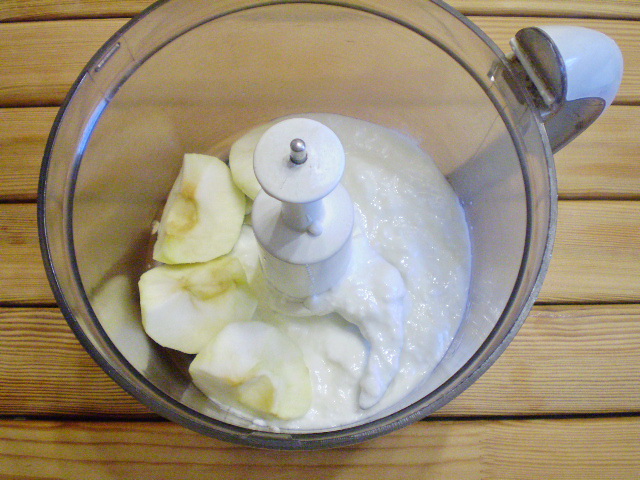 3. In the bowl of a blender put an Apple, a yogurt, a spoonful of sugar. Turn on the blender. Sugar or honey you can never add, because it is enough sweetness from the Apple.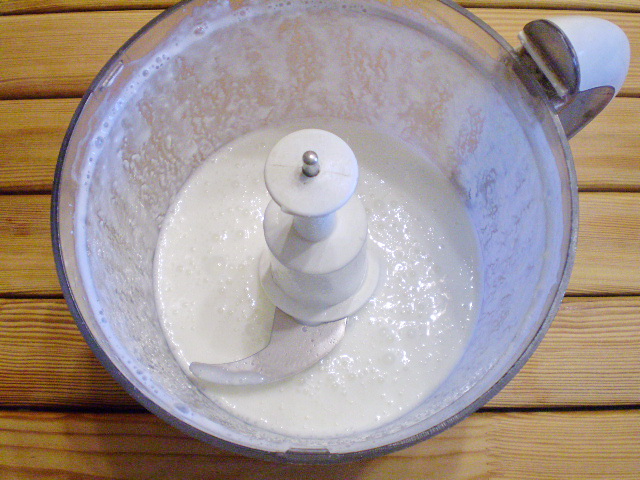 4. Porirua until then, until the mixture becomes homogeneous. Apple smoothie is ready! Pleasant!