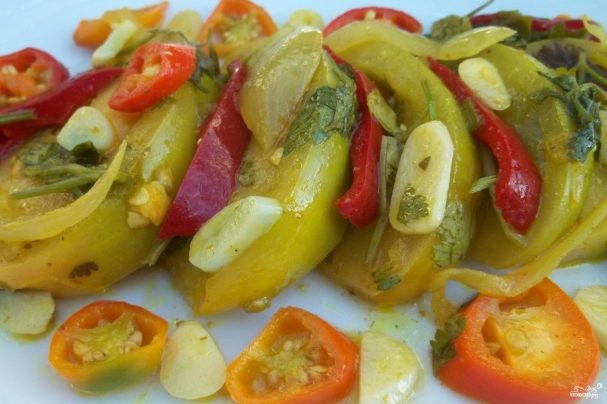 Great option for picnic appetizer of green tomatoes. I learned to do this when I was visiting a friend in Georgia. There is a simple vegetable snack can often be found at feasts.
Description of preparation:
We bring you the recipe of pickled appetizer of green tomatoes, which is very popular in Caucasian countries, particularly Georgia. Under the meat is wonderful. Recommend!
Ingredients:
Tomatoes green — 1.5 Kg
Peppers — 300 g (1-2 small sweet and spicy)
Garlic (head) — 1,5 Pieces
Spices to taste (me: 1 tbsp. of fenugreek and 1 tsp of marigold)
Salt — to taste
Fresh herbs — to taste (I: 70 g of the leaves of celery, parsley 70 g and 70 g coriander)
Oil — 100 Ml
Vinegar 9% — 120 Ml
Onion — 3 Pieces (medium size)
Servings: 8
How to cook "Appetizer of green tomatoes"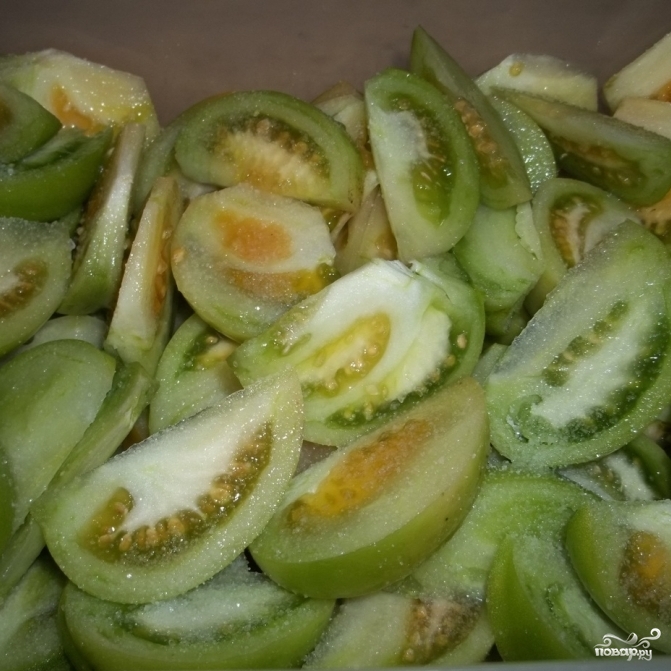 Green tomatoes cut into slices, put in a deep pot, add salt (to taste, but at least a tablespoon). Mix well and leave for 2 hours in a cool place.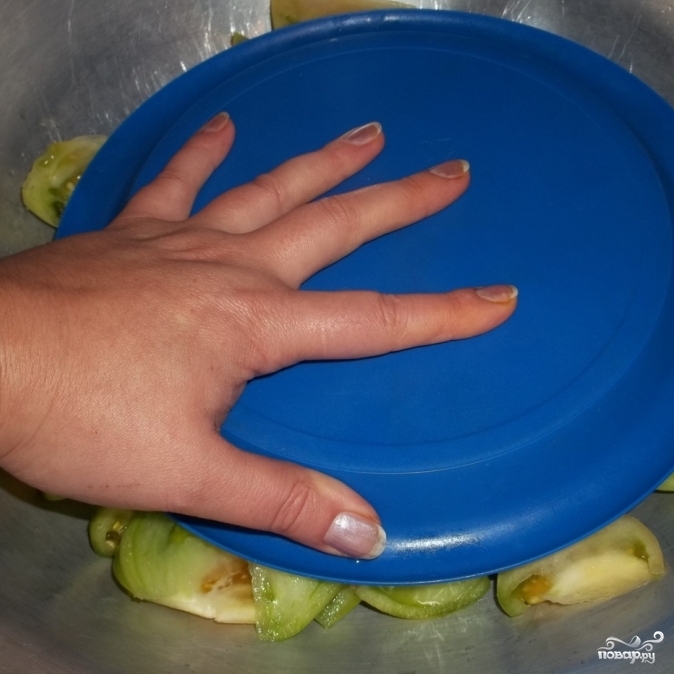 Gently press on the tomatoes with something (a plate, for example) to provide some of the liquid.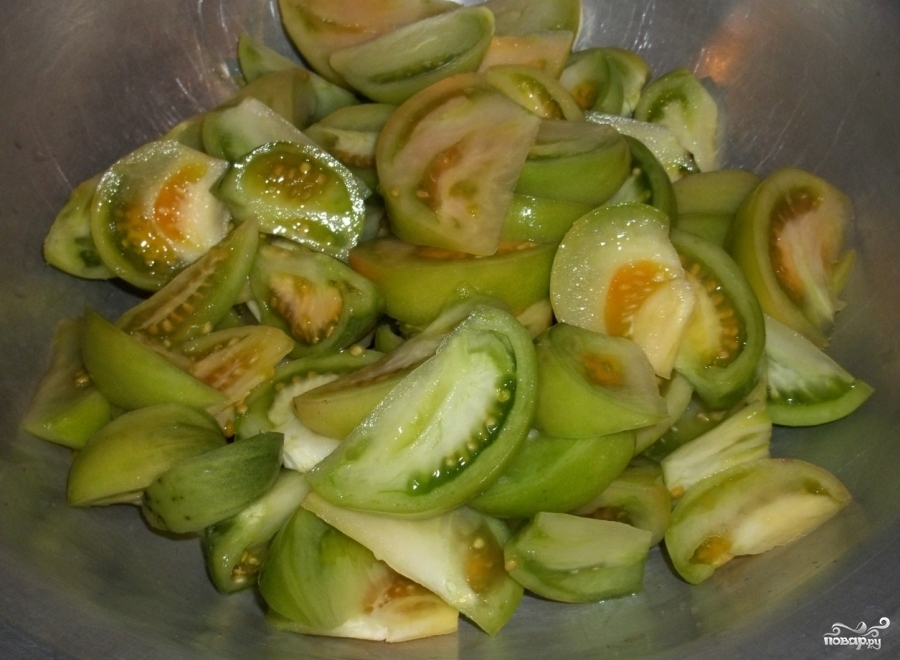 The separated liquid is drained.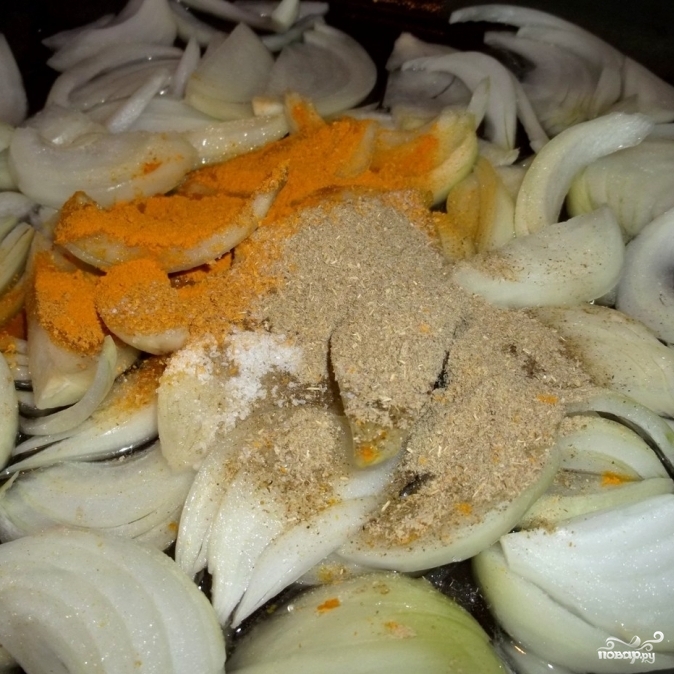 Onions with spices fry in the oil for 3-4 minutes on medium heat under the lid.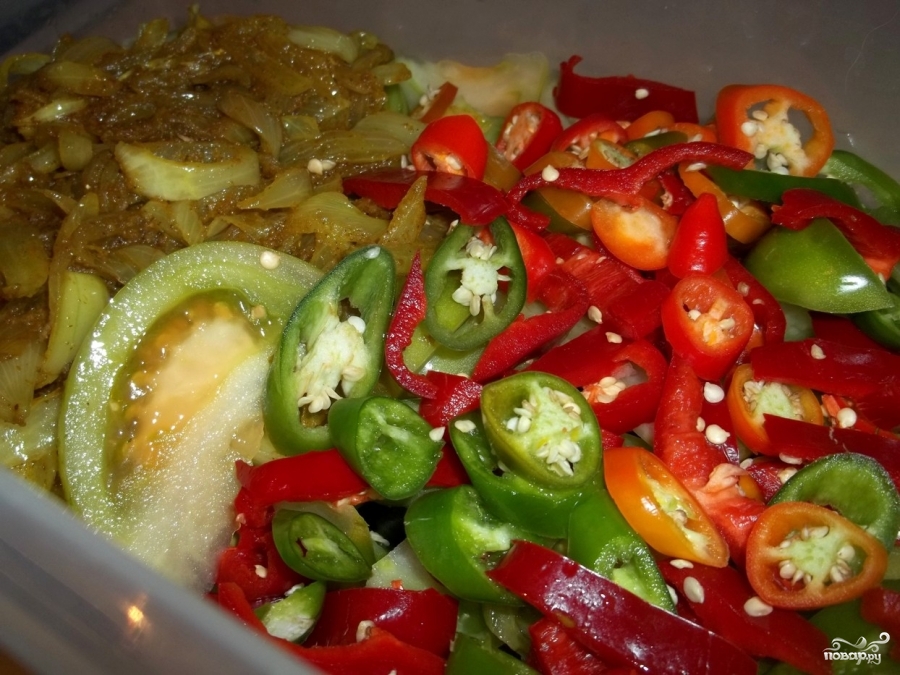 Into the bowl with the tomatoes put the fried onions (with the oil in which it was cooked) and chopped peppers.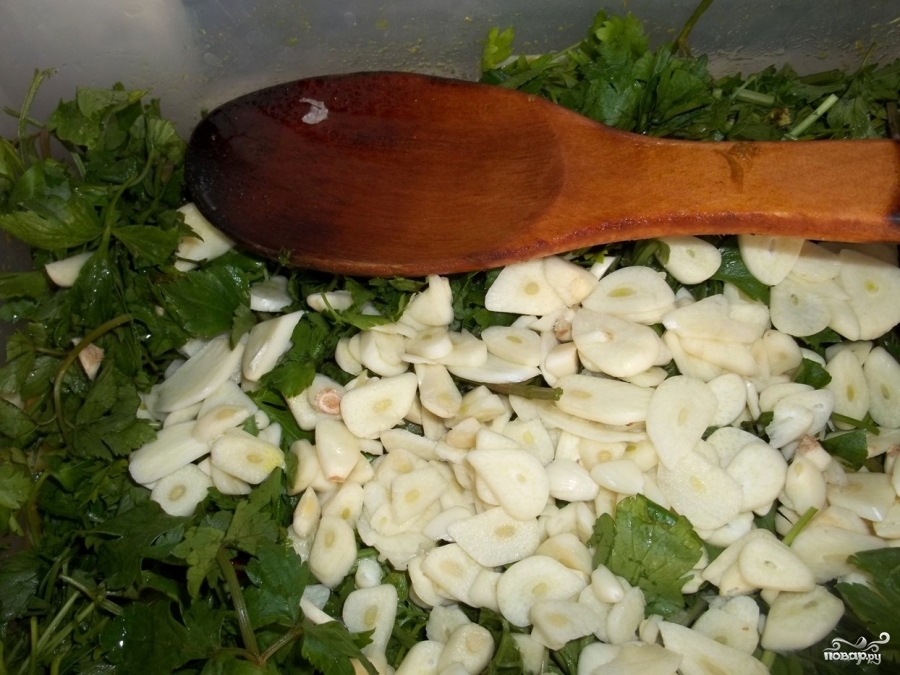 Add the chopped garlic and greens. Mix well.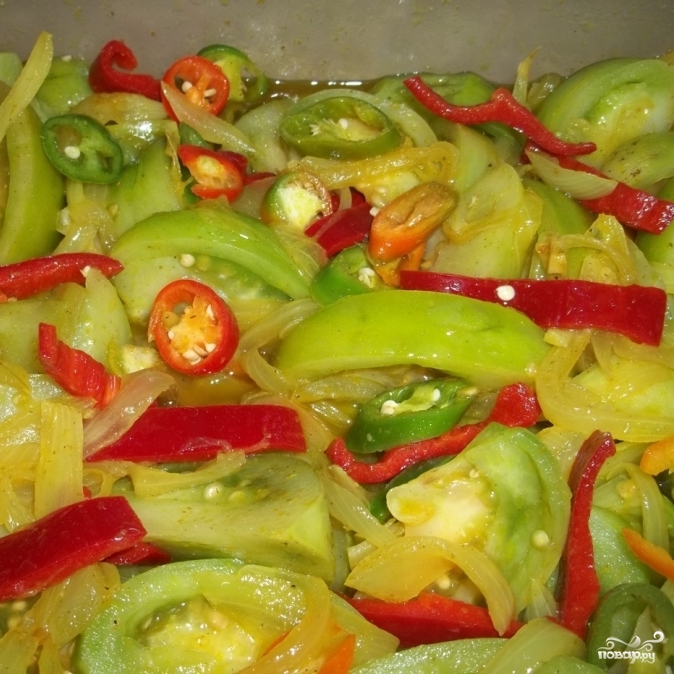 Vinegar bring to boil and boil for 2-3 minutes, then remove from heat, cool slightly and pour over the vegetables. Mix well and leave in refrigerator to marinate for at least 2-3 days. A couple of times per day you need to thoroughly mix all the vegetables.

In fact, after 2-3 days the starter is ready. If desired, it can be rolled up to the banks, it will be perfectly stored.