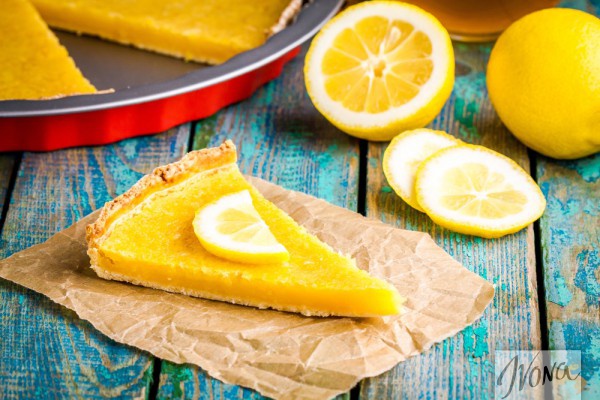 If you are looking for a simple recipe for lemon pie, be sure to take a note of this option.
Ingredients
For the dough::
flour: 300-400 g
butter: 100 g
sugar: 100 g
eggs: 2 pieces
For the filling::
juice of 4 lemons:
finely grated zest of 2 lemons:
eggs: 4 PCs.
sugar: 250-300 g
butter: 100 g
corn starch: 100 g
Cooking time: 120 minutes | Number of servings: 12 servings
1. RUB soft butter with sugar, add eggs and flour. Knead the dough and divide it in form with a diameter of 28-30 cm to make a big bag for the filling. Chill for 30 minutes.
2. Basis to send in a preheated 180 C oven for 10-15 minutes, so it is not soaked from the filling.
3. Beat the eggs with sugar, add melted butter, starch, lemon rind and lemon juice. Mix well and pour in the basket of dough.
4. Bake at 180 degrees for 35-40 minutes. Cool completely before serving.